Magnifier Pocket Lens Design Go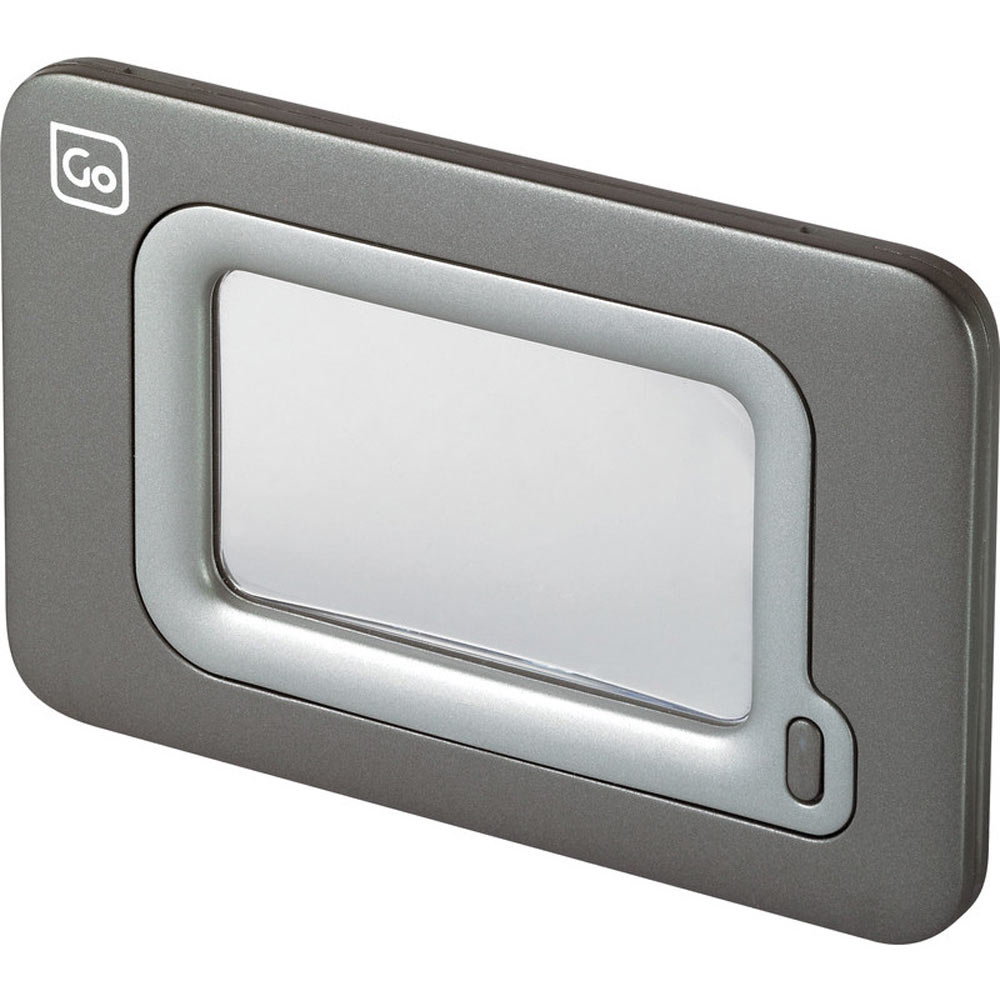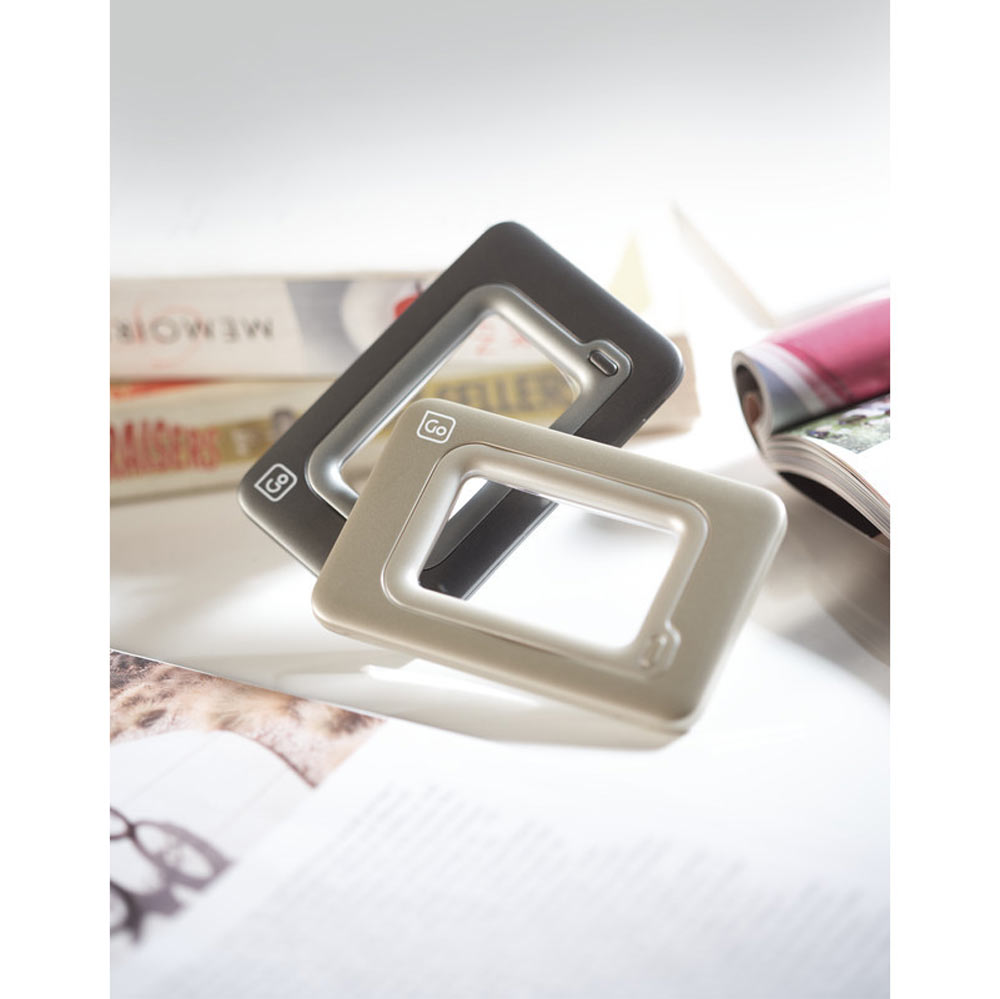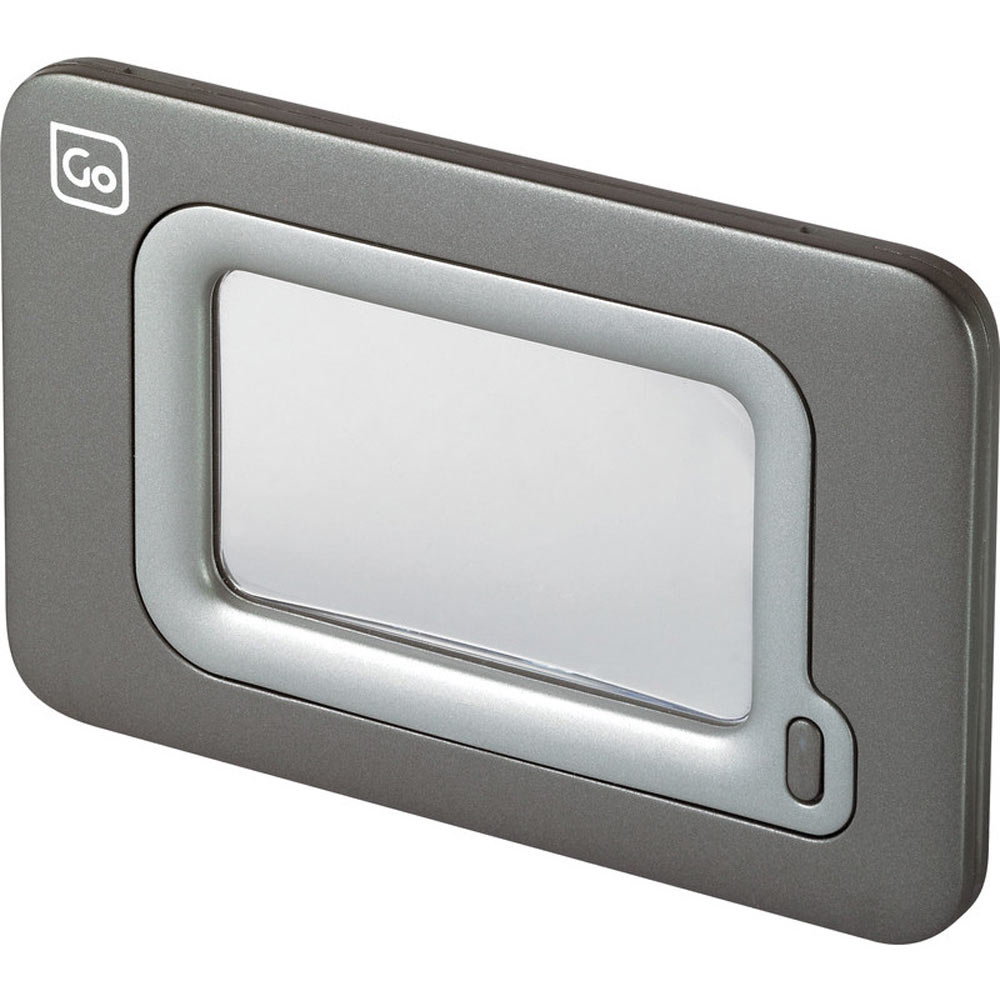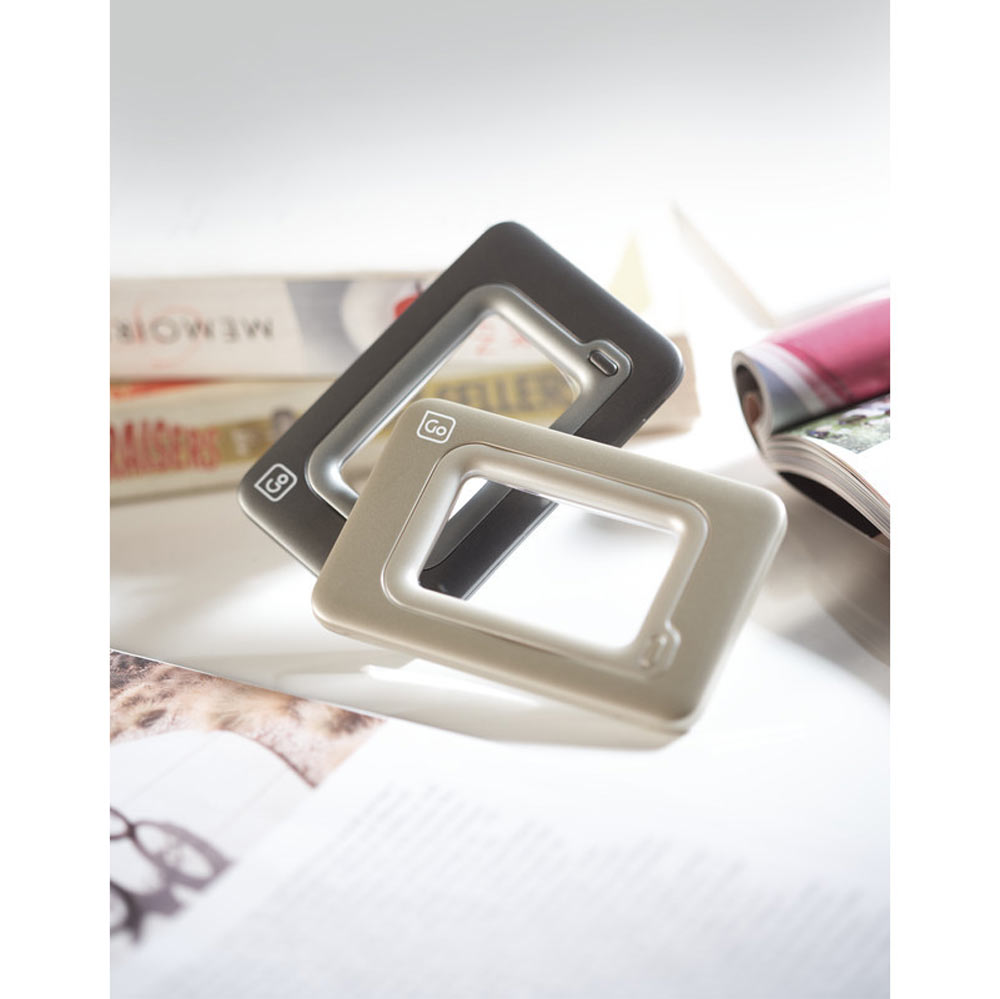 Magnifier Pocket Lens Design Go
Magnifier Pocket Sized Lens Magnacard by Design Go is a great magnifier to take with you everywhere you travel. The magnifying lens is small enough to fit in your wallet, is lightweight and convenient. There is a built in light for reading in the dark. Just push the button to turn on the light so you can read at dusk. The 2.5X magnifier is great for road trips for reading maps at night. You can also use the magnifier for reading menus, fine print, and books.
Credit card size Pocket Lens Magnacard has magnifying glass with an integrated light for easy reading of small print and details.
Battery operated light - 3 x LR1120 included)
Ships in various neutral colors.
Carrying reading glasses can be a pain when you are tight on space, this credit card sized magnifying glass is the perfect solution, it even has a handy push button light. The magnifier doubles as a handy emergency flashlight. The slim magnifier card fits easily inside of your wallet so you will have it with you everywhere you go - more simple than keeping track of reading glasses. It is a magnifier and mini flashlight in one. The magnifier is small yet durable. The magnacard is a handy gadget to carry in your glove box of your car. The magnacard is a must have portable travel device.

Pocket Lens Illuminated Magnifier Features:
2.5X Magnification
Illumination light

Battery Operated (3 x LR1120 included)

Dimensions 4" X 2"
Credit card sized